Why Kia Seltos is better than MG Hector ?
Kia Seltos is better than MG Hector just not
Beacause of its looks and feature their are
many more things lets compare it.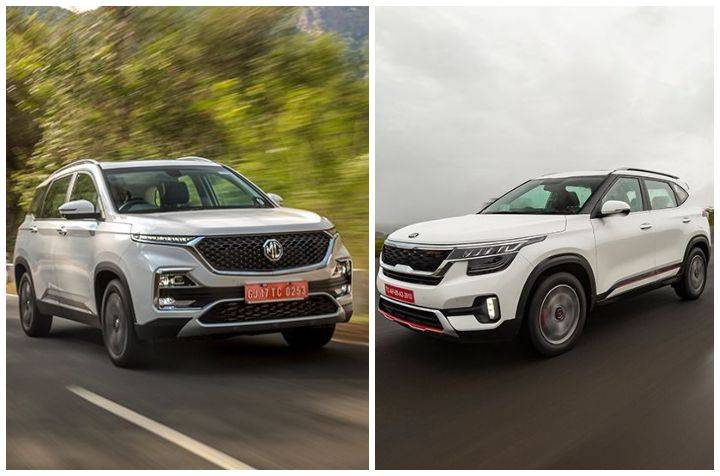 1. Looks of Both Cars
Kia Seltos have Aerodynamic and Sporty looks
which MG Hector doesn't have.
MG Hector wheels looks so small according to his body type atleast MG Hector have 18" wheels
MG hector have very low Ground Clearence according to the SUV its has atleast 200mm Ground clearence but it has 192mm.
2. Interior
Both Cars have good interior
But Kia Seltos have best Music System of BOSS
Touch Screen MG hector have big screen but it doesn't have a good response it Lacks while using
And as compare to Kia Seltos have very good response
3. Price
Kia Seltos is Cheaper than MG Hector
Its lower variants starts at 9.69 lakhs ex showroom
MG hector starts at 12.13 lakhs ex showroom
Kia Seltos have a very good appearence on road its look like a sports SUV.